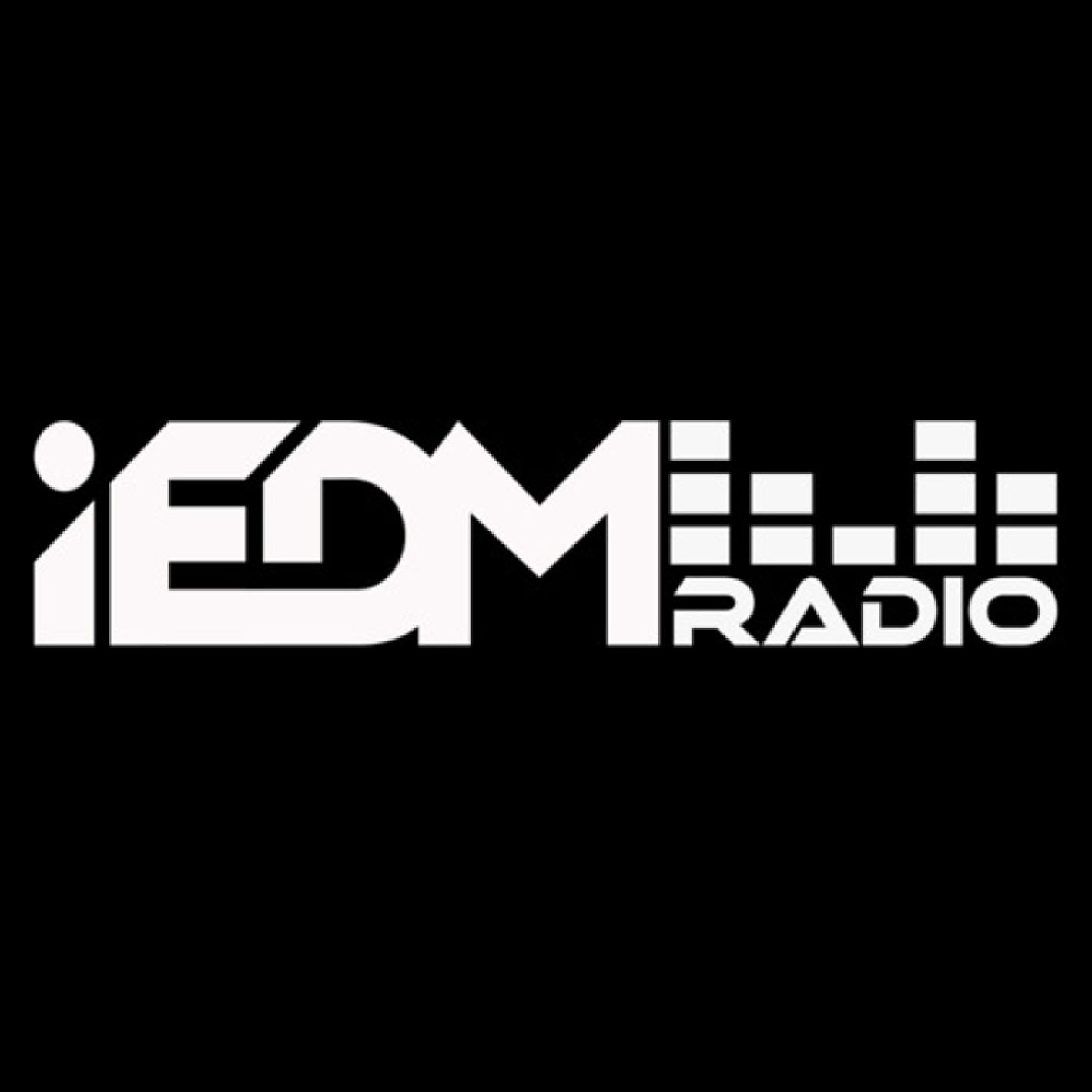 1 hour mixes from the best and biggest rising stars in EDM. New Episodes every Sunday at 8:30 PM EST; Stay tuned for new DJ's every week! ----------------------- With the weekly iEDM Radio podcast we seek to promote and support both emerging and established EDM around the globe. We bring you the best in House, Deep House, Progressive, Trance, Electro, Big Room, Dubstep, Trap and Drum & Bass. Want to be featured? Email: iEDMradio@iEDM.com ---------------------------------- iEDM Radio is brought to you by iEDM.com, the premier EDM apparel and rave wear super store in the world! NEED RAVE WEAR? BROWSE & BUY HERE: http://iEDM.com/
Episodes
Sunday May 21, 2017
Sunday May 21, 2017
Bio
Unhindered by the constraints of a particular genre, Fox Stevenson pushes against imposed limitations.

Growing up in an artistic environment, with a musician, writer, and theater director for a father, Fox didn't need much prodding to explore art from the inside-out. Laying down his tracks from scratch, he will also write and perform his own vocals. As a live musician, he is unafraid to pick up the guitar, drums, bass, or mix a live DJ set on stage.

The casual listener is immediately struck by the emotional pith and complex narrative structures of his songs. Most dance song lyrics are throwaway, but Fox's tracks are genuine, space-creating oddities of a new generation. They are indebted to the old singer-songwriters of the past, while also challenging traditional expectations for beat-based, electronic music. In a world that often prefers we choose 'one or the other', Fox is one of the few willing to balance and create a free-flowing tri-force of dance, pop, and rock in his music.

A rare master of the live and digital, he is always experimenting and improving on his own structural artifices. "There is no best way," he says, "that I would prefer to learn. When someone tries to tell me the 'best' way of compressing a snare, I prefer to learn it myself, because otherwise I would never try and go outside of that." Keeping true to this spirit—to his own standards—he has been performing under the alias Fox Stevenson, reflecting his maturing growth as an artist, and culminating in the release of his first EP, Endless, with Firepower Records. Following his debut EP, Fox released songs on Spinnin' Records, Circus Records, Firepower Records, and on his own record label Cloudhead Records. With six Beatport #1 Releases under his name, in 2016, Fox Stevenson partnered with powerful bass music taste-making label, Disciple, while continuing close ties with Spinnin' Records for house/electro music.

Be on the lookout for Fox Stevenson as he gets his music out to a wider audience, ups the ante with world-tours, produces in more sophisticated studios, and hosts a plethora of collaborations with other artists—as he tries simply, in his own words, "to be better and better."
Tracklist
Fox Stevenson - ID
Shakecraft - Patchy Ft. Elektra
Aylen - Spread Ft. Gosh Father
Fox Stevenson - ID
Don Diablo - Cutting Shapes
Zedd - I Want You To Know (Fox Stevenson Remix)
Zonderling - Tunnel Vision (Don Diablo Edit)
Simian Mobile Disco - Audacity of Huge
Fox Stevenson - Tico
Antronio Giacca - Drop That Booty
Getter & ghastly - 666!
Tourist - To Have You Back
Oliver Heldens - Wombass
Madison Mars - Nilky Way
Quintino - Winner
Fox Stevenson - ID
Becky G - Shower (Mike Williams)
KC Lights - Intimacy
Fox Stevenson - ID
EPTIC - The End (Breax VIP)
Valentino Khan - Deep Down Low
Eptic & Habstrakt - Lazor 3000
Fox Stevenson - Sweets (Soda Pop)
Fox Stevenson & Curbi - Hoohah
Skrillex & Must Die! - VIPs
Calippo - How's Your Body
Fox Stevenson & Curbi - Hoohah VIP
Culture Shock - Gears
Fox Stevenson - Saloon
Subscape - I Would Have Loved You
Naked Fish & Fat Yeti - Surreality
Bro Safari & Space Laces - Fang Banger
Jaguar Skillz - Reload That
Zonderling - Crazy For You
Space laces - Bug Bass
Bevild - Wanna (Tisoki Flip)
Fox Stevenson - Radar
Fox Stevenson - ID
Lethal Bizzle - Fester Skank (Don Diablo Remix)
Hailee Steinfeld & Grey - Starving (Bali Bandits Remix)
Fox Stevenson - ID
Fox Stevenson - Never Before (Things Keep Changing)
Fox Stevenson - Rocket
Dj Snake & Yellowclaw - Ocho Cinco (Barely Alive Remix)
Mediks - So Cruel (Naked Fish Remix)
Socials
http://facebook.com/FoxStevensonMusic
http://instagram.com/FoxStevenson
http://twitter.com/FoxStevensonNow
http://youtube.com/FoxStevensonTV
http://soundcloud.com/foxstevenson
Sunday May 07, 2017
Sunday May 07, 2017
Bio
Chris Bains a.k.a. "Culture Code" is a UK based DJ/Producer who has been delivering his melodically driven dance music since 2012.
In December 2016, Chris released his single 'Make Me Move ft. Karra' which received over 3 million plays in approximately 1 month. Chris memorialized 2016 by being selected as a 'Future Breaker' by Vodafone, a prestigious award given to several artists who are believed to be breakout artists in the upcoming years. Building off this success, in January of 2017 he released a remix of Zara Larsson's track 'I Would Like' which was premiered on the infamous Proximity Channel and received over 600,000 plays in less than 1 month. This track caught the ear of Tiesto who featured the track on his famous Club Life Radio Show as his top request of the week.
In addition to Tiesto, Chris has continued to make waves within the dance community gaining support from some of the scene's biggest starts including Martin Garrix, Dimitri Vegas & Like Mike, The Chainsmokers, Nicky Romero, Tritonal, Paris Blohm, Tom Swoon, Sick Individuals, Breathe Carolina, and many more!
While Chris is an incredibly talented producer, his stage presence is one that commands the crowd. Most recently, Chris has shared stages with The Chainsmokers, Martin Solveig, Adventure Club, Zara Larsson, Clean Bandit, Sigala and Craig David just to name a few.
With several shows, official remixes, and original tracks planned and set for release in 2017, Chris is quickly proving why he was voted as a Future Breakout artist. There is no doubt that 2017 is going to be Culture Code's biggest year yet, don't sleep on this Breakout Artist!
Tracklist
Mako - Let Go Of The Wheel (Culture Code Remix)
Axwell Ingrosso - I Love You vs Don Diablo - Cutting Shapes (Culture Code Mashup)
Zara Larsson - I Would Like (Culture Code Remix)
Martin Garrix & Brooks - BYTE vs Oliver Heldens - Overdrive (Acapella)
Tritonal & Paris Blohm Ft. Sterling Fox - Colors (Culture Code Remix)
BRKLYN feat. Lencheka - Steal Your Heart (Culture Code Remix)
David Guetta Ft. Nicki Minaj - Light My Body Up vs Light My Body Up (Tujamo Remix)
KSHMR & Crossnaders Ft. Micky Blue - Back To Me
3LAU, Paris & Simo Ft. Bright Lights - Escape (Culture Code Remix)
Juventa Ft. Kelly Sweet - Superhuman (Culture Code Remix)
Yellow Claw - Love & War Ft. Yade Lauren
The Two Friends Ft. Jeff Sontag - Sedated (Culture Code Remix)
DJ Pebbles - Heart Away From You (Culture Code Remix)
Lucas & Steve x Pep & Rash - Feel Alive vs Galantis - Love On Me (Acapella)
Dirty Ducks, We AM - Kingdom
James Blunt - Love Me Better (Culture Code Remix)
Culture Code Ft. KARRA - Make Me Move vs Make Me Move (James Roche Remix)
Socials
https://culturecodemusic.co.uk/
https://www.facebook.com/culturecodeuk
https://twitter.com/CultureCodeuk
https://www.instagram.com/culturecodeuk/
https://soundcloud.com/culturecode
https://www.youtube.com/user/CultureCodeUK