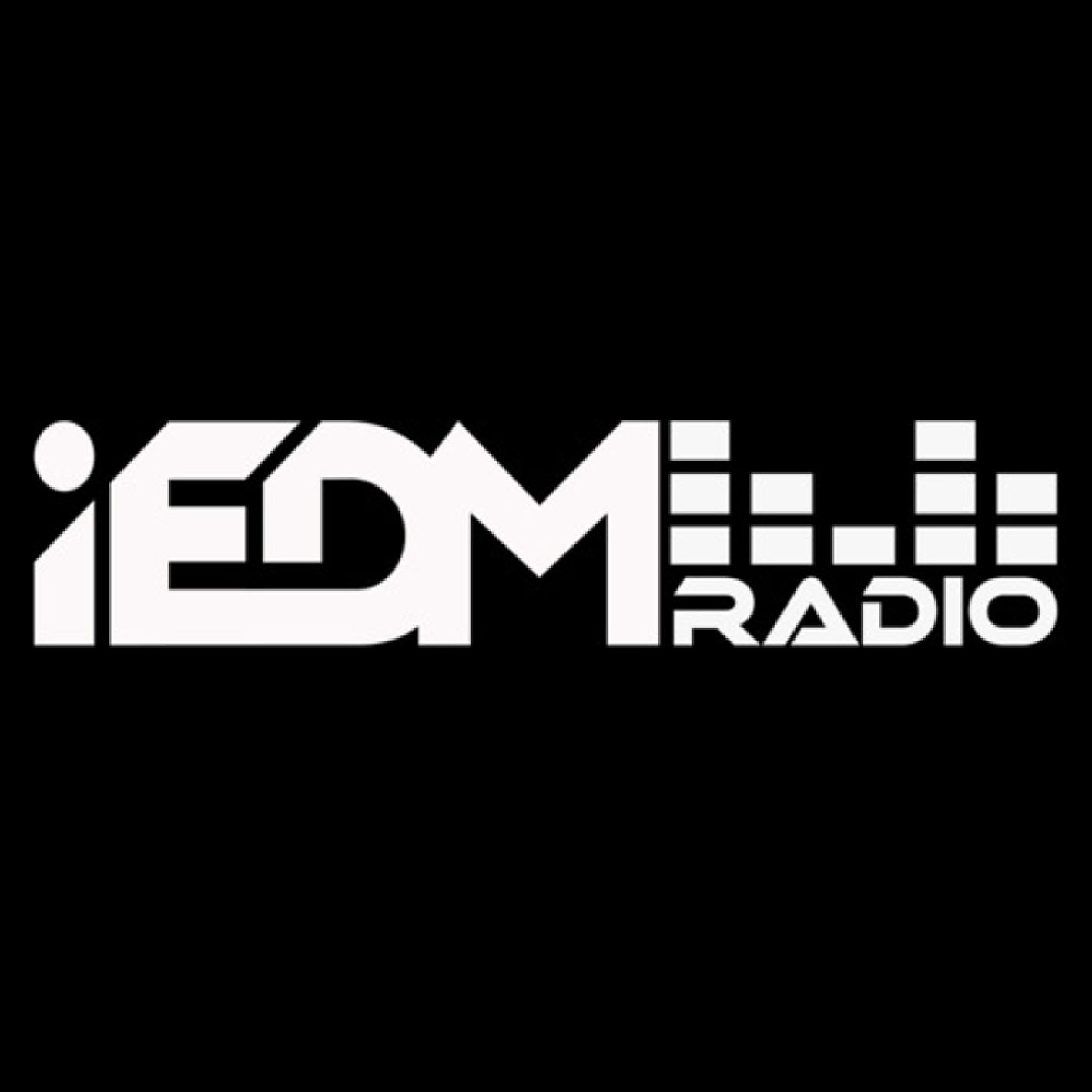 1 hour mixes from the best and biggest rising stars in EDM. New Episodes every Sunday at 8:30 PM EST; Stay tuned for new DJ's every week! ----------------------- With the weekly iEDM Radio podcast we seek to promote and support both emerging and established EDM around the globe. We bring you the best in House, Deep House, Progressive, Trance, Electro, Big Room, Dubstep, Trap and Drum & Bass. Want to be featured? Email: iEDMradio@iEDM.com ---------------------------------- iEDM Radio is brought to you by iEDM.com, the premier EDM apparel and rave wear super store in the world! NEED RAVE WEAR? BROWSE & BUY HERE: http://iEDM.com/
Episodes
Monday May 15, 2017
Monday May 15, 2017
Bio
Wouter and Sjoerd Janssen, aka Showtek, two brothers from Eindhoven have been making music for over a decade. Two rebels kicking against the shins of establishment, speaking a language the party crowd could believe in.?It was in 2012 when they truly exploded onto the global dance scene with the release of 'Cannonball'. Childhood dreams became reality. Countless new fans joined. New productions got recognized and reached all corners of the planet, following the release of 'Booyah'; a track that has Showtek written all over it, that it screamed it so loud that everyone sat up and listened, resulting in a top #5 spot in the UK singles chart and their first worldwide major hit! Momentum gaining, hundreds of thousands of fans worldwide have their eyes fixed on anything that is yet to come.
Get ready to join the tribe: Here is Showtek!
Wouter is the wiz kid perfectionist where 'good is just never good enough' and his will to succeed is paramount as he's always looking for that 'eureka' moment. Pair that with his endless love for music, his extensive memory and lust for sports and you have one half of Showtek.?
Sjoerd, Wouter's younger brother and partner in crime is often pointed out as the quiet one, yet with his volcanic character he can transform himself from a mild mannered fashion conscious gentleman into a fearless, crowd controlling MC and entertainer. He's not one to follow a crowd and is always looking to push Showtek to a place where they will definitely stand out visually and sonically.
Tracklist
Showtek & Brooks – On Our Own Ft. Nathalie Major
Herobust – Dirty work (Barely Alive Remix)
Dogblood – Middlefinger (kedzie vip bootie)
Ummet Ozcan Ft. Ambush – Bombjack
Dimes – Go Down Low (Hardwell edit)
Major Lazer & Autoerotique – Hit That
Kuuro – Savage
Drake vs Afro – Fake Love House (Showtek Ultra Miami 2017 bootleg)
Wiwek – Fake G
Party Favor – WAWA
Showtek vs Technoboy & Tuneboy – Mellow (YDG remix)
Migos - Bad & Boujee vs Supernatural (Henry Fong bootleg)
Flux Pavillion & NGHTMRE – Feel Your Love
Nightowls – Blacked Out (Ft. Brewski)
Say My Name & Kevin Flum – Get On My Level
NIGHTMRE – Left Alone
Skrillex – Cinema (Luca Lush flip)
Valentino Khan – Make some noise (Ft. DJ Kool)
Ricky Remedy – Back To The Trap
Major Lazer & Showtek – Believer


Socials
http://facebook.com/showtek
http://instagram.com/showtek
http://twitter.com/showtek
http://youtube.com/showtek
http://bit.ly/ShowteksFavorites
http://showtek.nl
Sunday May 07, 2017
Sunday May 07, 2017
Bio
Chris Bains a.k.a. "Culture Code" is a UK based DJ/Producer who has been delivering his melodically driven dance music since 2012.
In December 2016, Chris released his single 'Make Me Move ft. Karra' which received over 3 million plays in approximately 1 month. Chris memorialized 2016 by being selected as a 'Future Breaker' by Vodafone, a prestigious award given to several artists who are believed to be breakout artists in the upcoming years. Building off this success, in January of 2017 he released a remix of Zara Larsson's track 'I Would Like' which was premiered on the infamous Proximity Channel and received over 600,000 plays in less than 1 month. This track caught the ear of Tiesto who featured the track on his famous Club Life Radio Show as his top request of the week.
In addition to Tiesto, Chris has continued to make waves within the dance community gaining support from some of the scene's biggest starts including Martin Garrix, Dimitri Vegas & Like Mike, The Chainsmokers, Nicky Romero, Tritonal, Paris Blohm, Tom Swoon, Sick Individuals, Breathe Carolina, and many more!
While Chris is an incredibly talented producer, his stage presence is one that commands the crowd. Most recently, Chris has shared stages with The Chainsmokers, Martin Solveig, Adventure Club, Zara Larsson, Clean Bandit, Sigala and Craig David just to name a few.
With several shows, official remixes, and original tracks planned and set for release in 2017, Chris is quickly proving why he was voted as a Future Breakout artist. There is no doubt that 2017 is going to be Culture Code's biggest year yet, don't sleep on this Breakout Artist!
Tracklist
Mako - Let Go Of The Wheel (Culture Code Remix)
Axwell Ingrosso - I Love You vs Don Diablo - Cutting Shapes (Culture Code Mashup)
Zara Larsson - I Would Like (Culture Code Remix)
Martin Garrix & Brooks - BYTE vs Oliver Heldens - Overdrive (Acapella)
Tritonal & Paris Blohm Ft. Sterling Fox - Colors (Culture Code Remix)
BRKLYN feat. Lencheka - Steal Your Heart (Culture Code Remix)
David Guetta Ft. Nicki Minaj - Light My Body Up vs Light My Body Up (Tujamo Remix)
KSHMR & Crossnaders Ft. Micky Blue - Back To Me
3LAU, Paris & Simo Ft. Bright Lights - Escape (Culture Code Remix)
Juventa Ft. Kelly Sweet - Superhuman (Culture Code Remix)
Yellow Claw - Love & War Ft. Yade Lauren
The Two Friends Ft. Jeff Sontag - Sedated (Culture Code Remix)
DJ Pebbles - Heart Away From You (Culture Code Remix)
Lucas & Steve x Pep & Rash - Feel Alive vs Galantis - Love On Me (Acapella)
Dirty Ducks, We AM - Kingdom
James Blunt - Love Me Better (Culture Code Remix)
Culture Code Ft. KARRA - Make Me Move vs Make Me Move (James Roche Remix)
Socials
https://culturecodemusic.co.uk/
https://www.facebook.com/culturecodeuk
https://twitter.com/CultureCodeuk
https://www.instagram.com/culturecodeuk/
https://soundcloud.com/culturecode
https://www.youtube.com/user/CultureCodeUK